© St. Mary Community Action Agency


Head Start Vision
Statement
Head Start, a community based national
initiative, is a proven model that sets a
national standard for preparing a diverse
array of low-income children for success in
school and later life, for supporting their
families as they strive for economic self
sufficiency, and for providing an effective
environment where parents and
professionals work and grow.
The Head Start Administrator, Mrs. Almetra
Franklin, oversees all aspects of the Head
Start Program operations. Amanda Caffery
serves as Assistant Head Start Director. The
St. Mary/ Vermilion Head Start Program is
sponsored by the St. Mary Community
Action Agency, Inc. with administrative
offices located at 1407 Barrow Street in
Franklin and 1600 North State Street in
Abbeville, and ten centers throughout St.
Mary Parish.
St. Mary/ Vermilion CAA Head Start
Program has been operating in our
community since 1967. The motto of the
program is "Touching Children, Reaching
Families". The program staff works with
both the children and their parents to
provide a variety of educational and
enrichment activities. Children receive
medical and dental care, nutritious meals
and safe, stimulating plat at Head Start.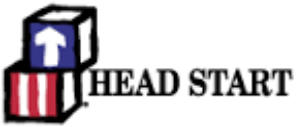 What is Head
Start
Head Start is a federal program that promotes
the school readiness of children ages birth to
five from low-income families by developing
skills and enhancing their cognitive, social, and
emotional development. Heart Start programs
provide a learning environment that supports
children's growth in the following domains:
* Language and Literacy
*Cognition and General Knowledge
*Physical Development and Health
*Social and Emotional Development
* Approaches to Learning
Head Start programs provide comprehensive
services to enrolled children and their families,
which include health, nutrition, social, and other
services determined to be necessary by family
needs assessments, in addition to education and
cognitive development services. Head Start
services are designed to be responsive to each
child and family's ethnic, cultural, and linguistic
heritage. Head Start emphasizes the role of
parents as their child's first and most important
teacher. Head Start programs build relationships
with families that support:
*Family well--being and positive parent-child
relationships
*Families as learners and lifelong educators
*Family engagement in transitions
*Family connections to peers and community
*Families as advocates and leaders
Head Start Philosophy
Head Start is a national program that provides
comprehensive developmental services for America's
low-income, pre-school children ages three to five
and social services for their families. Specific services
for children focus on education, social-emotional
development, physical and mental health, and
nutrition. The cornerstone of the program is parent
and community involvement.
It is the philosophy of St. Mary/Vermilion CAA Head
Start that every child and family should be assisted in
developing to their potential as conscientious, socially
competent, well-educated human beings. Parents
should be assisted to increase educational
achievements, build vocational skills, and enhanced
competencies that result in an overall more positive
self-image, higher degree of self confidence, and
increased self discipline. Furthermore, the
Administration believes children should be
encouraged in self expression, curiosity, positive
social interaction and critical thinking, St, Mary/
Vermilion CAA Head Start provides a learning
environment for children and their families that are
dedicated to enabling every participant to develop
socially, intellectually, physically and emotionally in an
age and developmentally appropriate manner.
Head Start's Program's Goal
•
It is the goal of the St. Mary/Vermilion CAA
Head Start Program to provide comprehensive
child development services to economically
disadvantaged children and families in a
learning environment that supports children's
growth in language, literacy,mathematics,
science, social and emotional functioning,
creative arts, physical skills, and approaches to
learning.
•
To promote school readiness by enhancing the
social and cognitive development through the
provision to low-income children and their
families of health, educational, nutritional,
social, and other services that are determined,
based on family needs assessments, to be
necessary.
•
To emphasize cognitive, language and socio-
emotional development to enable each child to
develop and function at his or her highest
potential.
•
To engage parents in their children's learning
and help them in making progress toward their
educational, literacy, and employment goals.
•
To be responsive to the changing needs of
working parents.

St. Mary / Vermilion Head Start
Program